WikiPakk Page Tree Quick Start
How to get started with the page tree
Note
More documentation follows soon. Here's a short intro for starters.

Add the WikiTraccs WikiPakk app to the site: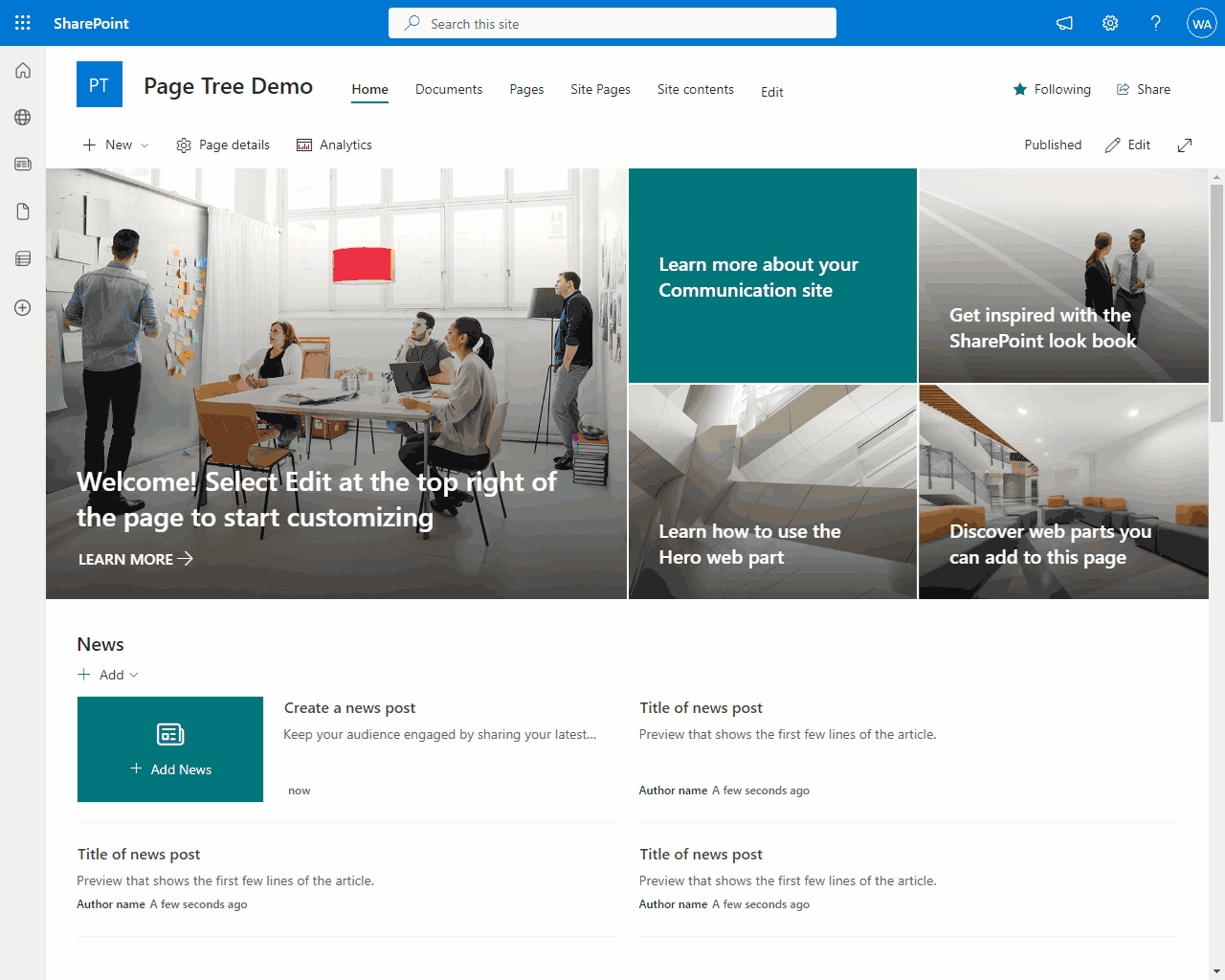 Note: your SharePoint admin has to add the app package to the tenant app catalog for the app to show up.
That's it, the page tree now works.
And here is the page tree editor web part in action: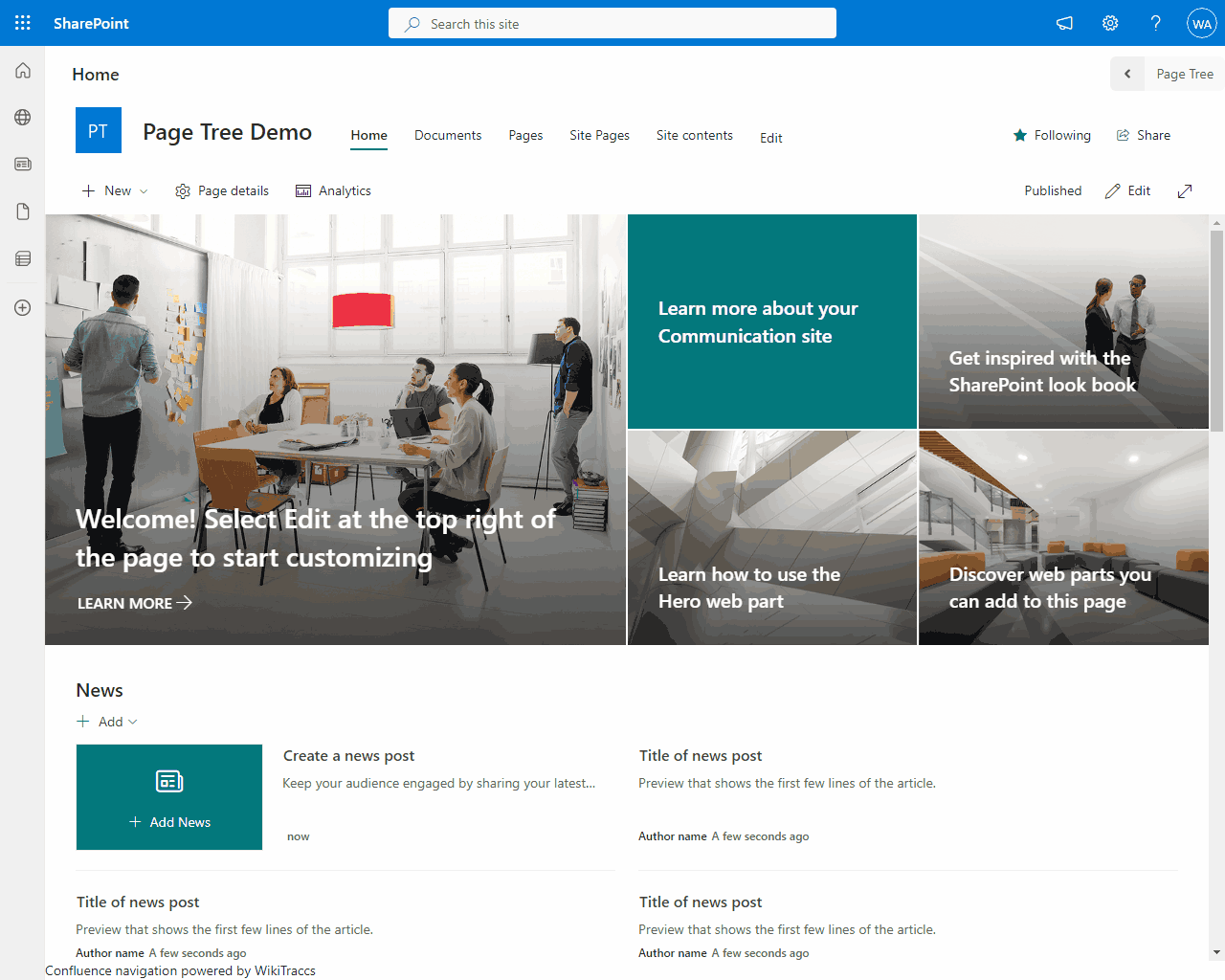 Use this web part to order the pages. The page tree will show the new order immediately.
Note
The page tree works with migrated pages and vanilla SharePoint pages. Migrated hierarchy from Confluence will be shown. The order can then be changed in SharePoint.

Last modified September 18, 2023