Try for free.
Evaluate the Confluence migration tool WikiTraccs as long as you please. Purchase one of the editions below once you are ready.
Note: with the Free Edition of WikiTraccs the transformation is throttled after 50 pages and some additional content is added to each page. Apart from that it has all the features of the Full Edition.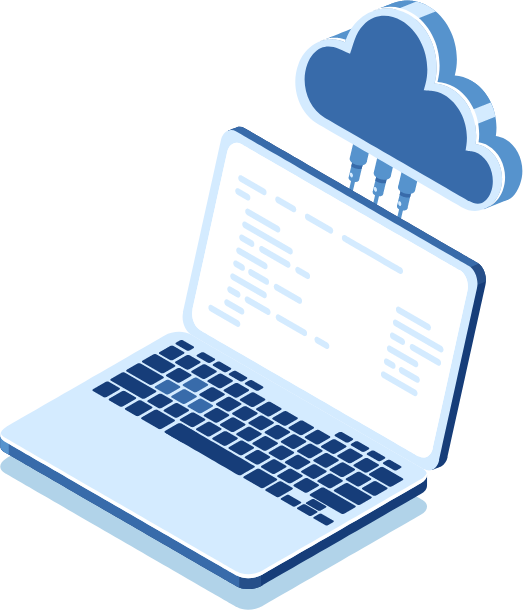 Choose a paid edition to boost the migration speed or customize the transformation
WikiTraccs Full Edition
$1995 
$995

/ half a year
Limited-Time Offer: Early Access Discount
Maximum speed
One instance
Proceed to checkout
WikiTraccs Customizable Full Edition
$3445 / half a year
Same as WikiTraccs Full Edition



PLUS

customization hooks - enhance the standard transformations with your PowerShell snippets.
I'm interested
Note: this edition has yet to be announced.
Above options are one-time payments. Prices are net prices. Payment processing and invoicing is handled by FastSpring. FastSpring acts as authorized reseller and Merchant of Record. You get a license key after purchase to activate the WikiTraccs edition. This is no subscription, there is no automatic renewal. Keys are valid for half a year, starting with the time of purchase. You can buy additional license keys as needed.
Frequently asked questions
Early Access means that WikiTraccs is currently in active development. Certain features are yet to be added and current features might change.
If the current version works for you that's fantastic! In this case you might want to stick with it as features or data structures might change with the next version. Usually this is hinted at in the release notes.
Here's the detailed list of things you can expect from WikiTraccs and visual results:
An "instance" is one running WikiTraccs application, not bound to a specific user or workstation. Running multiple instances at the same time is possible and requires one license key per running WikiTraccs instance.
Any number of users can use WikiTraccs. You can use the same license key on any workstation, for any user. It's only when you want to run WikiTraccs on more than one workstation at the same time that you need one license key per running WikiTraccs instance. This is relevant when you migrate on several workstations in parallel.
If you have issues using WikiTraccs, found a bug or have a feature request, please create an issue:
Create issue
Usually you can expect a response within 2 working days. If there is anything special to announce that could affect response times (holidays, pandemics, ...) it will be communicated via a pinned issue above the issue list.
WikiTraccs needs permissions to read from Confluence and to read and write from and to SharePoint Online.
You need to sign in to Confluence when the migration starts. Use an account that has permissions to read space contents and space permissions. Usually this is a Confluence admin account, or an admin of all those spaces.
For SharePoint WikiTraccs needs Site Admin permissions on the sites where migrated pages are stored. You'll need an account for that and an appropriate Azure AD Application has to be present. You'll be asked to sign in to SharePoint when the migration starts.
WikiTraccs is tested mainly with Confluence 7 and 8. Confluence 6 works as well, but the older the version the more likely are API changes that negatively affect WikiTraccs.
Content migration from Confluence Cloud might work as well, but is currently not being in active development. See a list of known issues with Confluence Cloud here: Add support for Confluence Cloud.
In any case, please use the Free Edition of WikiTraccs to check that it works in your environment.
The Free Edition will reduce migration speed after 50 pages have been migrated. The migration time for each additional page will then take at least double the time it would normally take. This allows to test the migration of as many Confluence pages as needed, while having the option to speed up things with one of the paid editions.
Of course. After purchasing a license you have the option to download the invoice. FastSpring acts as reseller and Merchant of Record.
No. Please use the Free Edition of WikiTraccs to check if it suits your needs. The Free Edition is free and no credit card is required for evaluating it.
The Free Edition of WikiTraccs has all the features of the Full Edition. You can test the migration results of as many pages as you like to make an informed decision:
Download FREE WikiTraccs now
Quick start guide >>
There are currently no consulting licensing options. Your clients have to purchase a license.
After purchasing a license you'll get a license key.
The license key is being displayed after your purchase. You'll also get an email that contains the license key. The email will be sent to the email address used in the checkout form.
Have a look at License Activation on how to activate the license.
Included today in all editions of WikiTraccs
convert Confluence pages to SharePoint Online pages
convert many Confluence macros (see here )
text formatting
tables
images
external images
attachments
task lists
multi-column layouts
convert people mentions to people search links
preserve links between pages
download and transfer externally linked images
transformation report per page
page permissions as far as SharePoint allows
user and group mapping
limited metadata
On the roadmap...
full metadata of pages and attachments
even more macro conversions
hierarchical page tree
multilingual pages (currently only the language with most content)
page comments
optimizing for performance
extended Confluence Cloud support
more authentication options